On a bright sunny saturday in February we met once again at Park Grounds to plan our second hike of the year. We were joined by Chris Appleton (one of the founders of WonderRoot) along with many other urban hikers, totalling about 10 people total. Our destination (aka- halfway point) was Piedmont Park. All in all we were out and about for nearly 7 hours and about 8 miles. What a great day too with temperatures near 70 degrees and beautiful sunshine the entire time!
Here's a link to the map of our route (7.94 miles!):
http://www.favoriterun.com/259818
Martin Luther King Historic District en route to the park: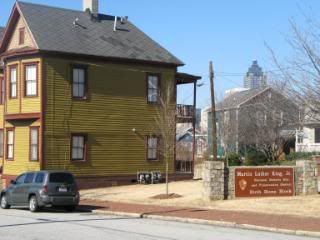 Shotgun homes across from MLK's home site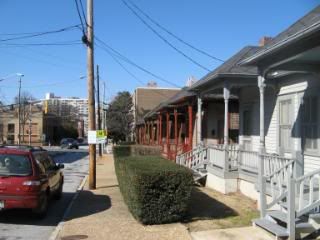 Happy hikers on Freedom Parkway- nice city view
Trees cannot be contained!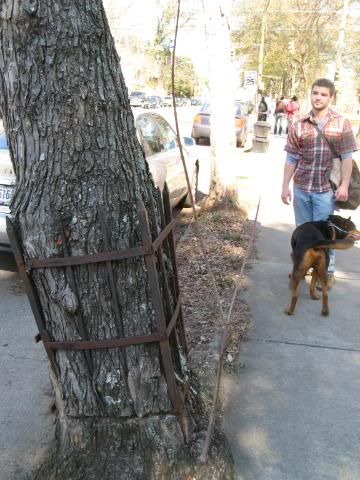 Futuristic (free) toilets at Piedmont Park
Nice rest at the watering hole (Park Tavern)
What a beautiful day to be in the park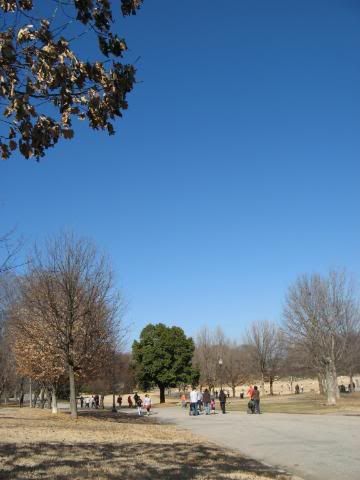 Park artwork at Ponce and Freedom Parkway
more artwork- concrete towers at Highland and Freedom Parkway- the towers mimic the Atlanta skyline
nice graffiti work as we return to Park Grounds
All-in-all this was a terrific hike. There's talk of starting themed hikes very soon with the next Hike likely being a "Photography Hike" on Saturday, March 7th. To get on the UrbanHiking email list, drop me a line at eli_dickerson@yahoo.com
Thanks!